Are you searching for a builder in Suffolk? Wayne Mills construction are one of the most established and well thought of builders, based in the East Anglian market town, Sudbury. Their work in the construction industry has not only gained a local reputation for always delivering top quality, but the vast range of different services they offer both home and business owners in the East of England, means they are top of the list to be called time and time again across the region.
With over thirty years building experience and such a wide variety of services on offer, this blog is an opportunity to share with our customers old and new across Essex and Suffolk, a full breakdown of the type of work we offer…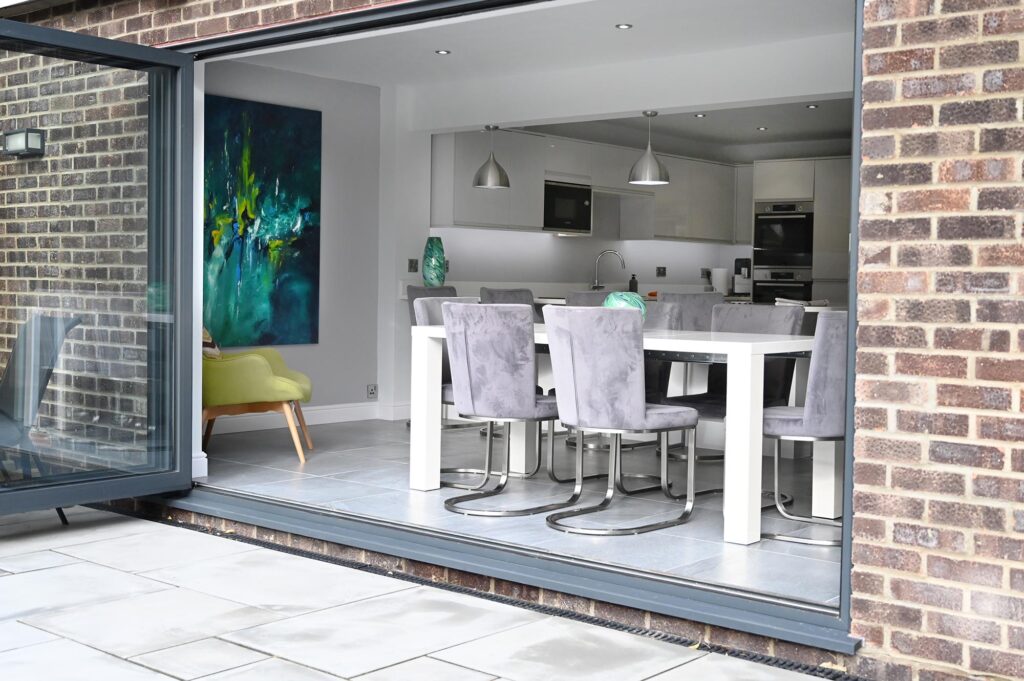 Suffolk Builders – From Home Extensions to Home Maintenance
First up, the size of the work is not something we can be defined by. The size of the building jobs we take on, varies greatly. Whether you are looking for a full house extension or conversion, to a number of smaller home maintenance repairs, these are all part of our regular services for customers across the region.
Suffolk Home Extensions
Let's start with extensions and look at the different types we can offer and also some examples of some completed building projects we have carried out in Suffolk.
Kitchen renovation and extensions are always popular when homeowners are looking to update their properties. Over the years we have been involved in all number of different kitchen specifications and sizes.
The types of properties worked on varies greatly too. From applying our extensive knowledge of renovating period properties (and the potential complications that can go along with this) to being called upon to advice and reconfigure the big influx of new build properties we have springing up throughout Suffolk and Essex.
Kitchen Extension Project, Bures, Suffolk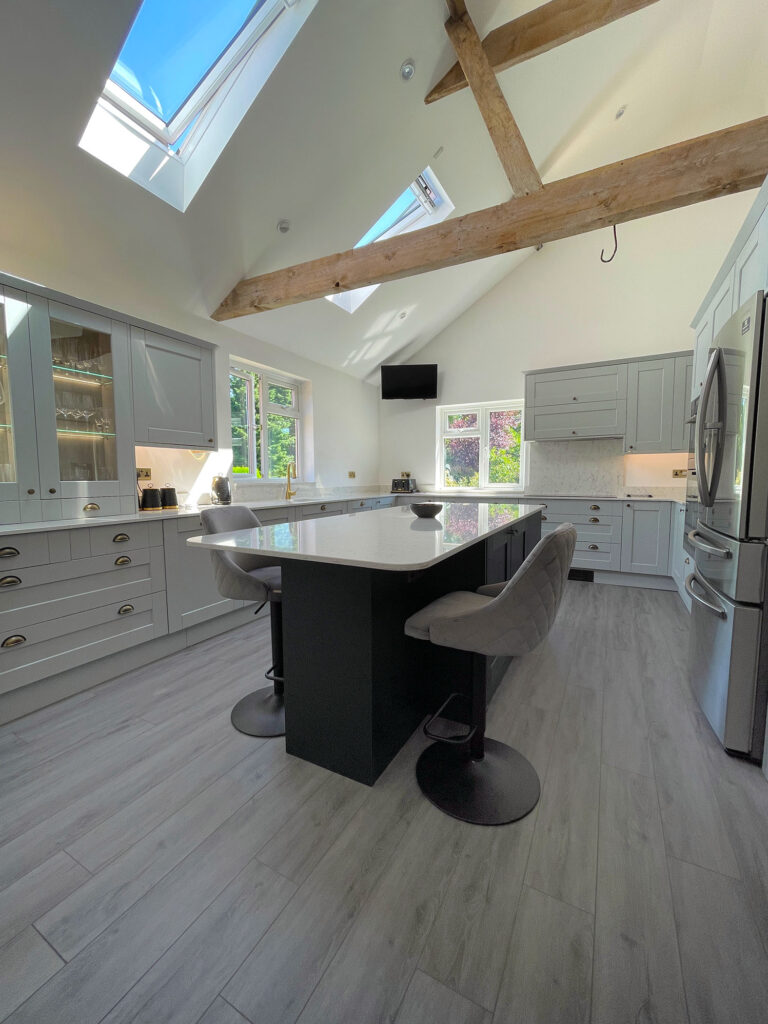 In the picturesque village of Bures, we took on the major project of converting a former cow shed into an open plan shaker kitchen. The transformation was stunning – a beautiful modern family kitchen full of light and space, that also reflected the rural setting of the property, highlighting its heritage features. We have gone into more detail of how we transformed this Suffolk home over on our project page – A Suffolk Country Kitchen Conversion
Modern Home Extension Builders in Suffolk
In stark contrast, we are also regularly called upon to extend or reconfigure modern property across Suffolk and Essex too. Although structurally they present very differently to the period properties we work on, our specialist knowledge is still needed to utilise the space customers have, to its full potential. You can see lots more examples of the different types of extension projects we have worked on, over on our projects page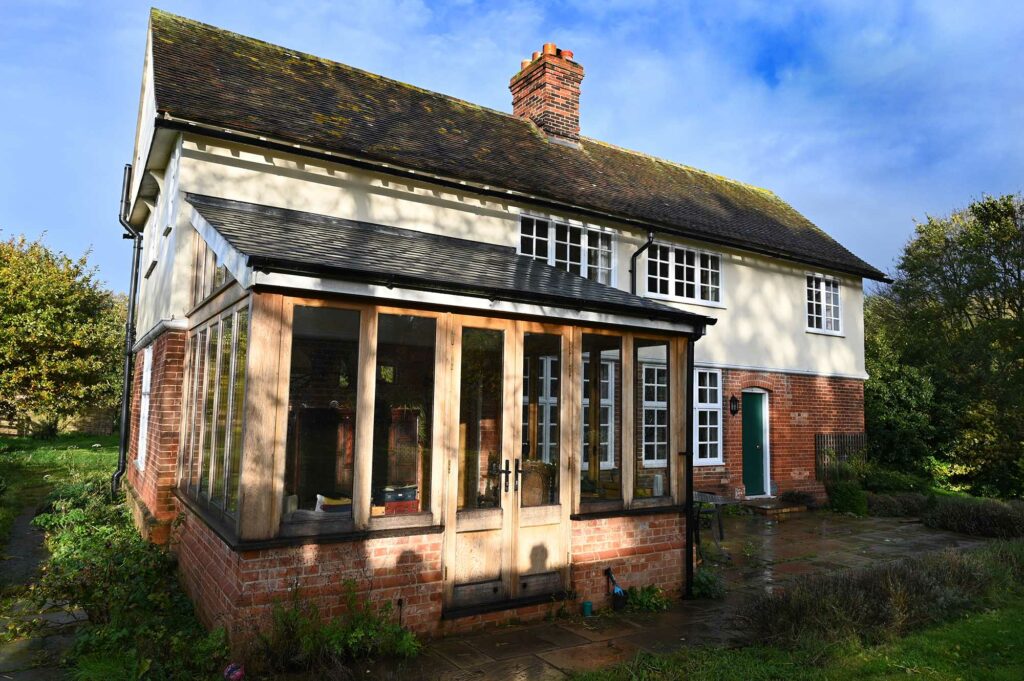 Property Maintenance Contractors for Sudbury Suffolk
Although we regularly run long term large home renovation projects, alongside this, we are still very much general Builders, catering to customers throughout Sudbury, Bury St Edmunds and beyond with whatever property maintenance requirements they have.
You can see lots more examples of property maintenance projects over on our blog post looking at – highlights of building work we completed across Suffolk and Essex in 2021.
Local builders in Sudbury Suffolk
As a business, Wayne Mills Construction, prides itself on its local roots and local network – we live and work locally with our site office based in Sudbury, Suffolk. Although we are often called upon to travel out of the local area, our local reputation is such, that we are called upon so much to run jobs mostly locally, the majority of our work remains running jobs around Sudbury, Bures, Glemsford and the surrounding villages.
If you would like to talk to us about how we can help with your next building project – get in touch