The sun is shining, the daffodils are popping up and it finally feels like spring is on its way. With longer days on the horizon, if your thoughts are turning to how to make the most of your home in 2022, we have three top tips if you are considering how to create more space.
1. Create More Living Space Outside
With the start of spring and the promise of warmer weather, now is the time to make the most of your outside space. There's a lot more scope to spending enjoyable time outside than simply putting out a table and chairs. Could you do with a new patio or decking upgrade? Outdoor kitchens have also become increasingly popular the last few years, affording people the opportunity to enjoy cooking and entertaining fully outdoors.
From workstations and integrated BBQ's to sinks and even pizza ovens, there's so many different routes to go down. As Suffolk hard landscaping specialists, Wayne Mills are regularly called upon to carry out garden updates across Suffolk and Essex in the spring and summer months. The key with garden projects is, if you need professional help – getting this booked in early enough, so you can take advantage of your new outside space all summer long.
2. Suffolk Home Extensions
If the issue is rather needing more space inside, many home owners consider adding an extension to their property. Whether you need a bigger kitchen, extra sitting space or even a home office, extending your house can open up a new world of possibilities.
Yet, deciding whether to have an extension is a big decision that takes a lot of consideration. There are a lot of factors to think about, such as architectural design and whether planning permission is needed. With over thirty-five years in the construction industry, Wayne Mills have a wealth of experience tackling home extensions and renovation and are always happy to talk through your ideas, to help you make a plan for the best way forward.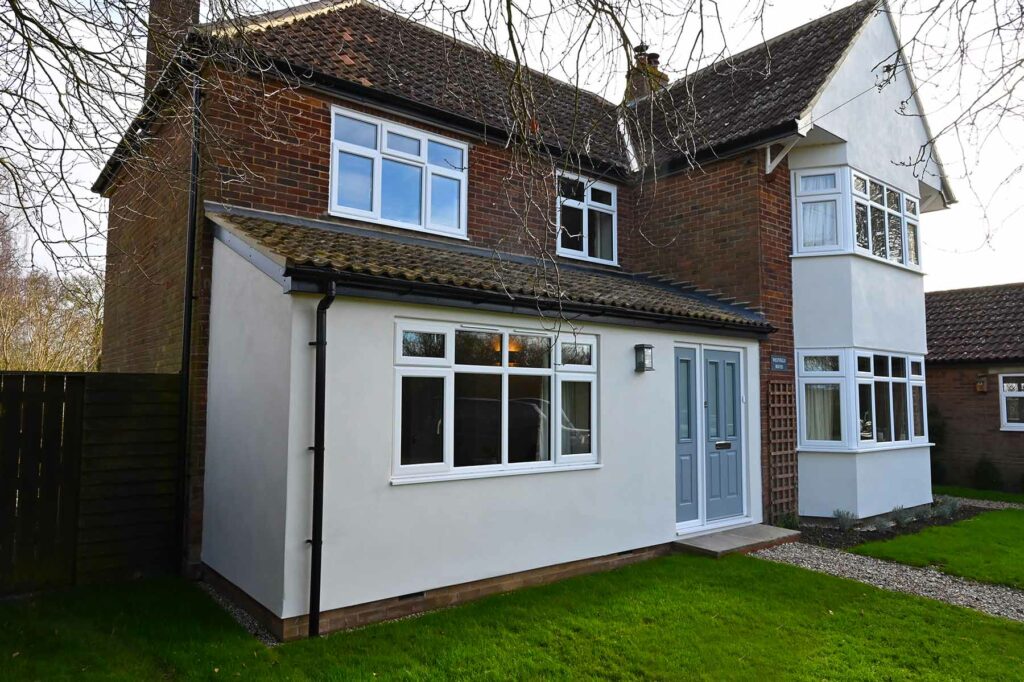 You can see examples of our Suffolk extension services over on our dedicated extensions page
3. Having a Loft Conversion
If you don't have extra space to extend your home out, then how about considering extending up instead? Many properties in Suffolk extend their living space through renovating the top part of their home. There are many different ways you can do this, and we are happy to advice which loft conversion would be right for your property. From adding skylights, to a bigger job such as increasing height through a dormer conversion, there are lots of different option available.
A loft conversion again is something that needs to be considered carefully. Taking on work of this scale, can mean disruption at home so it's worth working out firstly, the best time of year to do it for your household and also make sure you have a realistic budget in place before you begin.
We have been sharing budgeting tips for Suffolk home improvements over on our interview with Wayne Mills himself.
Whatever route you are considering to create more space at home, if you'd like some advice with your home improvement project, from hard landscaping to extensions and barn conversions – please get in touch to see how we can help.
As Suffolk and Essex building specialists, we are sure to have a service to suit your needs.