With another busy year finishing at Wayne Mills Construction, it feels a good time to share and reflect on the many successful Suffolk building projects we completed in 2021.
Despite starting the year in a national lockdown, we were kept busy in those early months with lots of house renovations, and property repairs, including driveway brickwork jobs and a complete garage transformation.
Looking back at the original, the smart new timber frame made quite the transformation, adding some much-needed storage and another dimension to the property.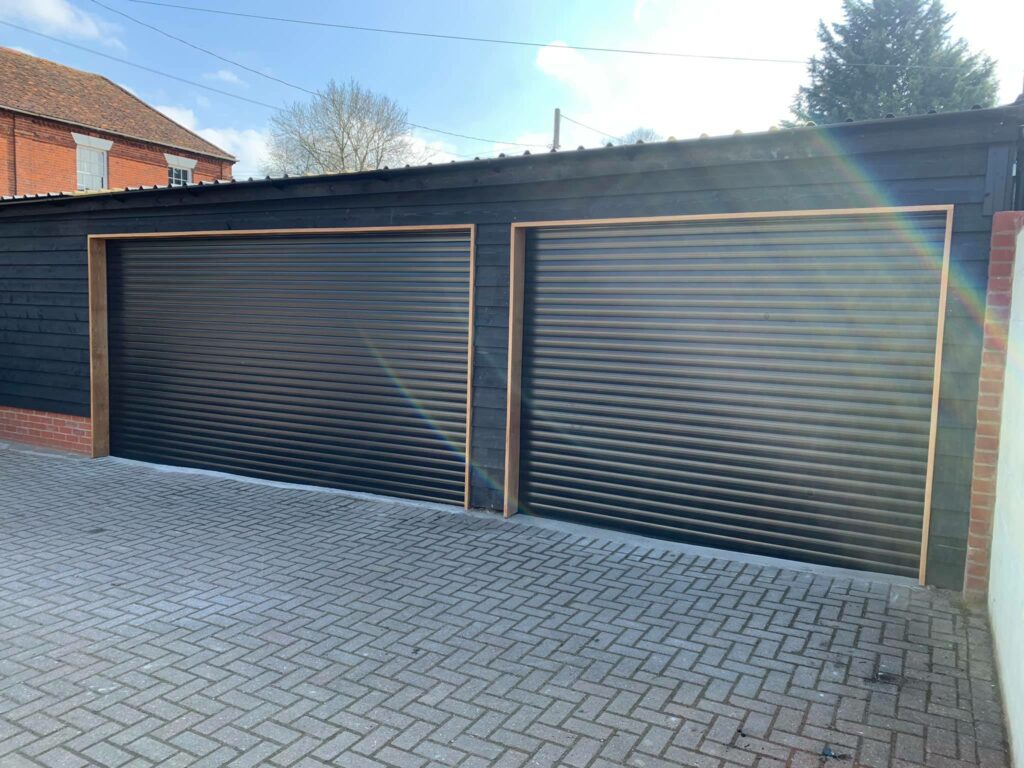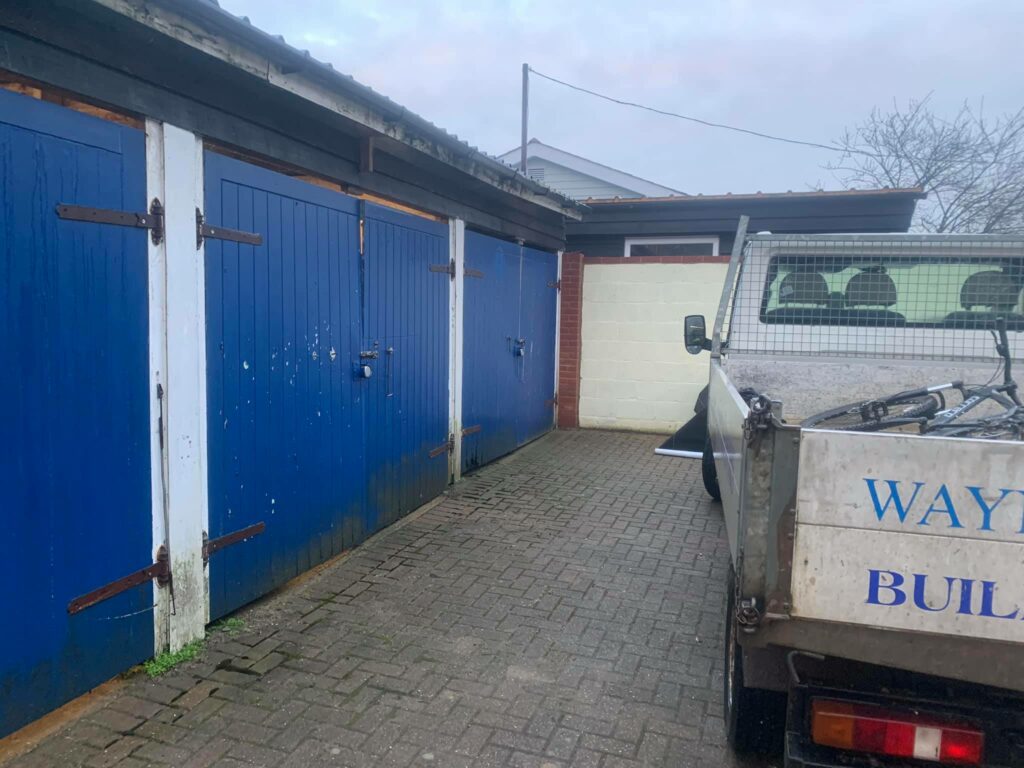 Alongside this there were larger long-term projects keeping us busy, including barn conversions and house extensions…
As a family new to Suffolk, this client came to us looking to extend the living space of their new purchase. With the ambition of creating a modern extension – they wished to take a small kitchen and make it larger, giving them more space for creative cooking and greater familial interaction. The original room was small and cramped, with a result being an open, bright and comfortable space for family and friends, leaving them very happy with the result.
"We have never done anything like this before and were a little apprehensive, but there was no need for concern; Wayne's experience was invaluable. He was knowledgeable and supportive and always seemed to be one step ahead in anticipating our needs and requirement."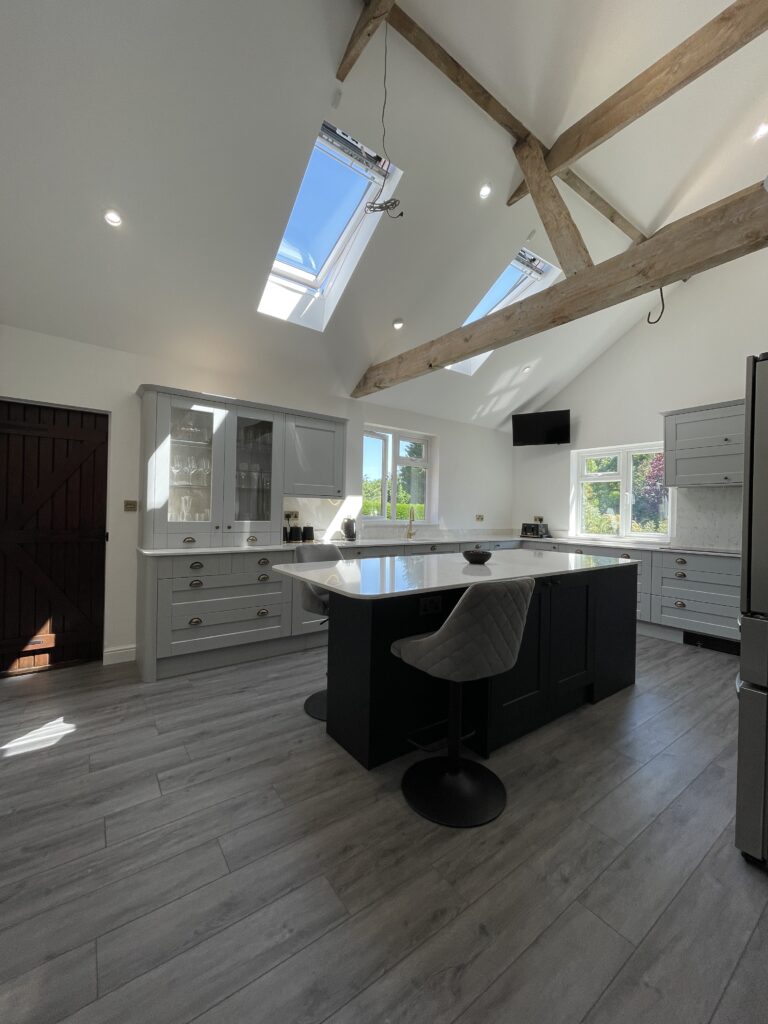 This stylish and bright open plan kitchen, provided the owners with an inviting place to spend time as a family.
Suffolk Barn Conversions
Working on barn conversions is one of our specialities and we pride ourselves on being known locally as Suffolk Barn Specialist Builders. Last year was no different with many more barn projects to work on.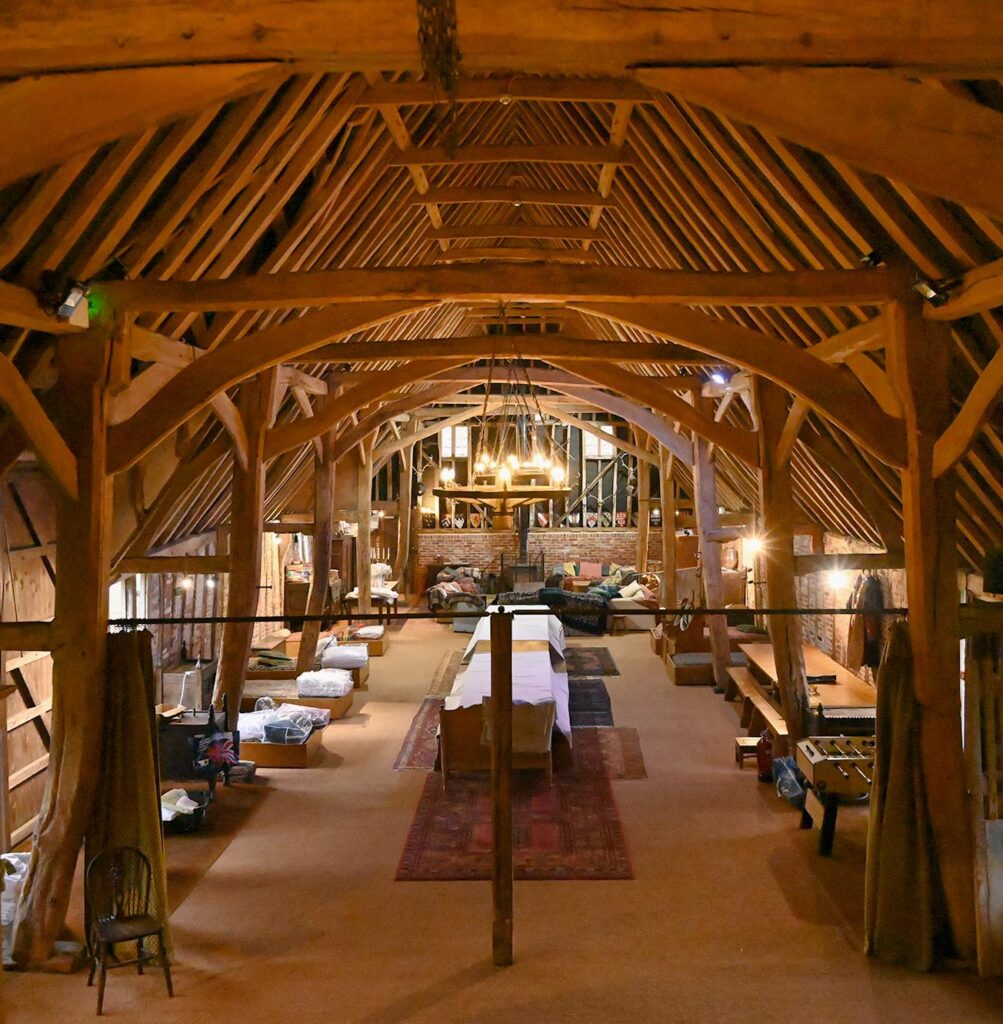 With our unrivalled specialist knowledge, we understand the importance of not only creating a beautiful new space within a barn, but also ensuring we are sympathetic to the original aesthetics to enhance the beauty and structure that's already there.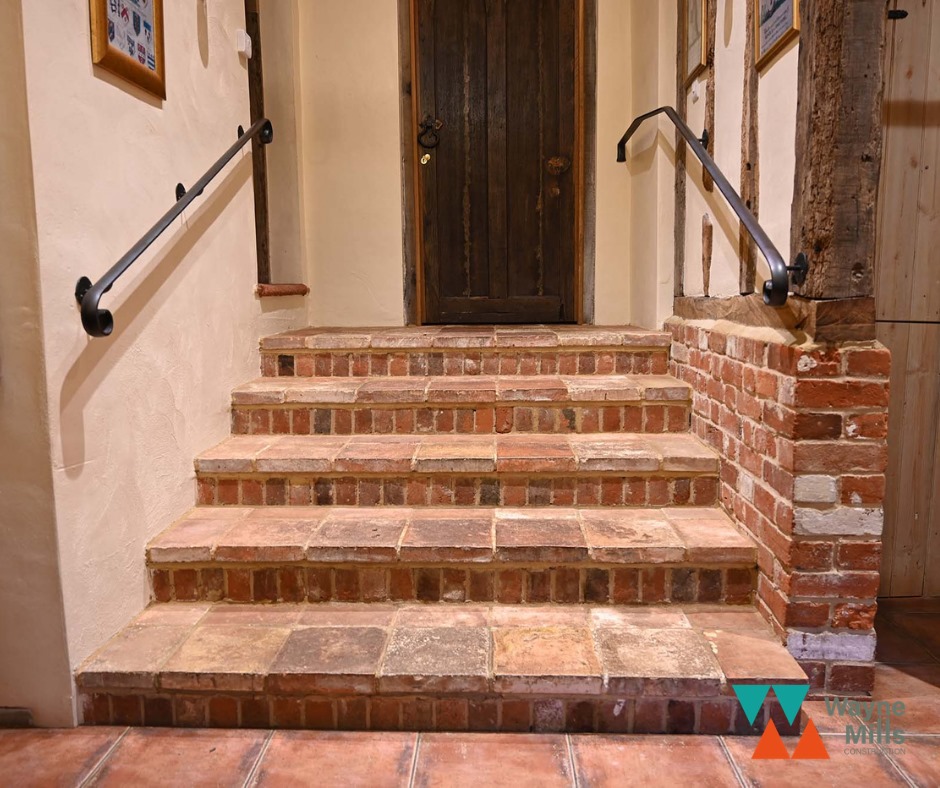 As we headed into the warmer months, we also became busier with hard landscaping jobs, with many wanting to ensure they were ready to make the most of a summer outside in the garden.
With the summer also comes the light, and providing more of it was exactly what we were tasked with doing for one returning client in 2021.
After building a triple garage barn for them earlier in the year, we were then asked to install a vaulted ceiling in Bures. The result was a stunning open space, flooded with much needed natural light.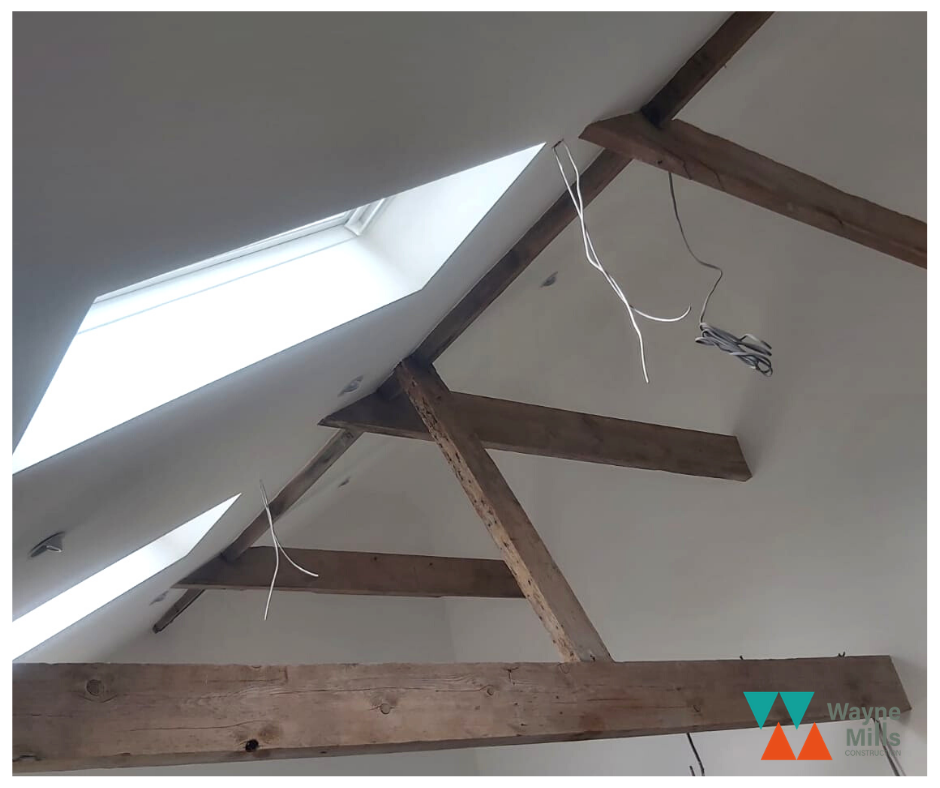 Suffolk Kitchen Installations
A new kitchen feels great whatever time of year it is, and this progress shot of a kitchen we installed during June 2021, is a project we are particularly proud of.
Once finished the fusion of old and new in this modern shaker design, perfectly complemented both the traditional and new elements of the property.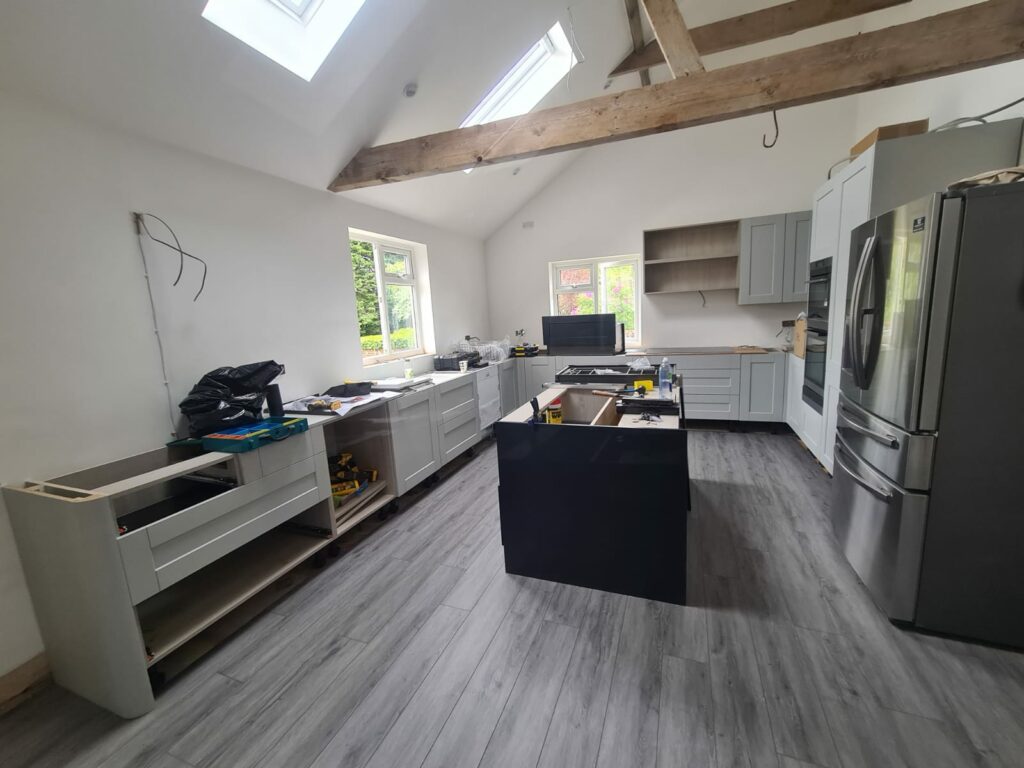 2021 was a busy year for bathrooms too. They are such a key part to any home – a private space to relax that when done well, create the perfect private sanctuary, to escape the hustle and bustle of busy life.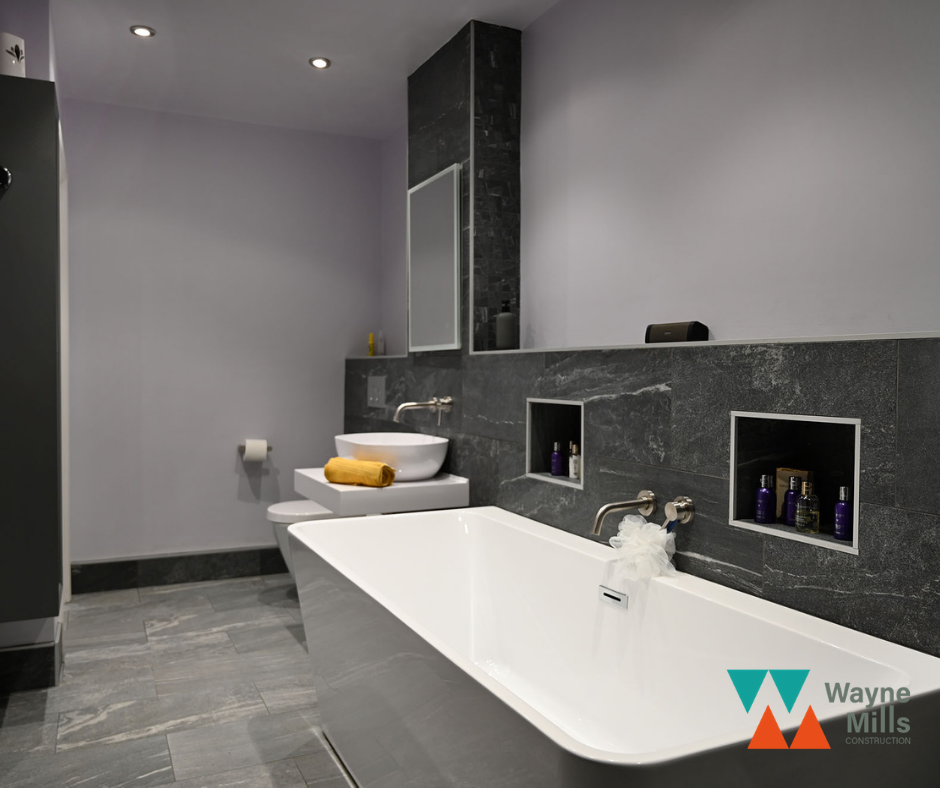 2021 was another successful, yet also challenging year as a company. Working in the midst of a pandemic, certainly presented many new obstacles to the construction industry as a whole – navigating the different restrictions, material and labour shortages alongside national lockdowns.
It was a time of pulling together as a company, we all worked as a team, successfully navigating whatever landscape we were presented with. We are now looking forward to all the exciting projects we have coming up in 2022.