That most wonderful time of the year – Christmas is a chance to get together with family and friends, so also inevitably, a time people spend a lot more time at home. With this extra pressure on the family home, many find that Christmas is the ultimate test for how their home space works for them.  
According to the estate agent Your Move, searches on the popular property selling website Rightmove, double over Christmas and New Year. 
If like many, you are one of those starting to consider whether it's time to move house or stay where you are and extend – we look at the different factors we feel, you should consider… 
It's an age-old dilemma, you've got the house of your dreams but it's no longer fit for purpose. You now use the space so differently, that it doesn't work for you anymore.
It's not just Christmas – working from home has grown massively since the pandemic, meaning many need more office space. Family situations change too, as families grow, its inevitable more rooms are needed.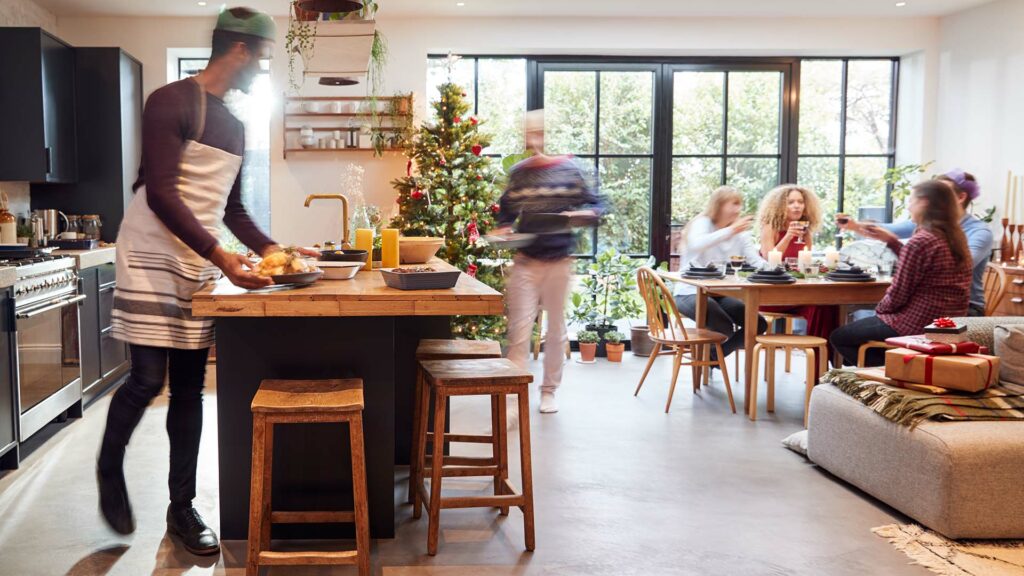 What Things to Consider Before Deciding to Move House 
Location, Location, Location
It's not just about the house itself, but also where you live. Being happy in the area around you is key. There's so much to consider, from your lifestyle and the local amenities, to transport links and the proximity to work. Before thinking about listing it, if the answer to these is that this is the right area for you, is there a way you could adapt the space you already have, to work better for you instead?
Size Matters
Growing families, working from home or changes to your health – these are all considerations that may change what size house you need. If your first home is currently a small terraced house for example and now have a growing brood, or your towering townhouse is a struggle if your mobility is now limited. Moving home in these instances is probably the best option.
However, there are many others where the size of your home can be increased with an extension, meaning your home grows with you. If your children are growing older and need their own space, perhaps you could lose some of your garden that's no longer played in. Or, if working from home is now a regular occurrence, it could be time to consider whether you can extend your home up or out, for a designated office room. 
Configuration
It also isn't always just about size. Equally or even more important than how big your home is – is how the space that you have, works for you. Whether it's more bedrooms, or creating an open plan kitchen, reimagining a space so familiar, can be difficult, especially if you have used the space in a certain way for a very long time. This is where it's imperative to get some outside guidance and advice.
This is another instance where before deciding that your home is no longer fit for purpose, if you still value the area you live and would like to remain where you are, it's worth investigating if upgrading is possible instead.
Whether to Have a House Extension? 
Having a house extension is a big commitment and not one to undertake lightly. When you are ready to take that step you need to work with a firm you trust. Extensions are large projects to undertake, with a lot of factors to consider…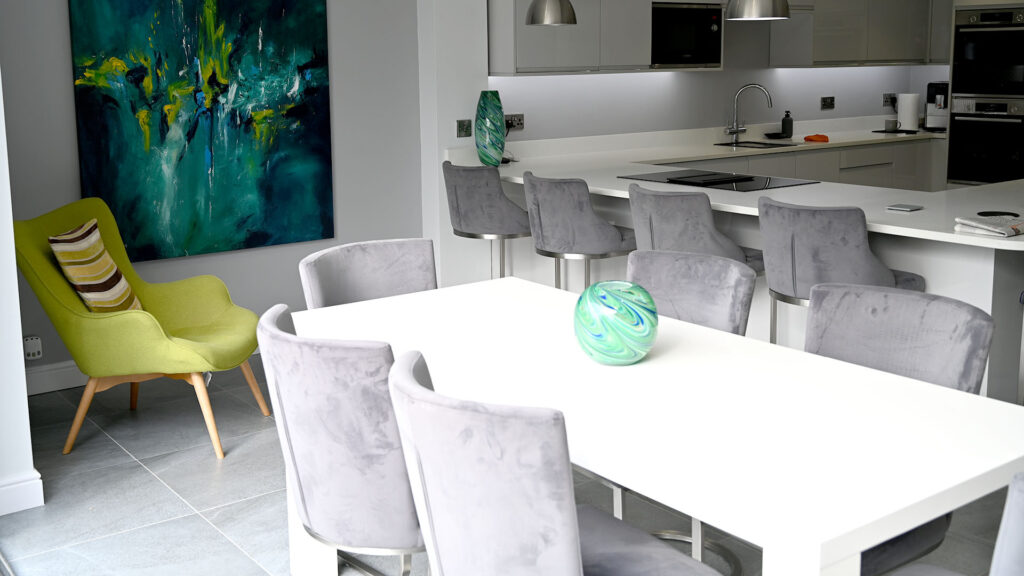 House Extension Builders in Suffolk
Here at Wayne Mills construction, we have vast experience creating extensions, from reconfiguring new build homes to upgrading classic period properties.
This knowledge is cemented in 30 years of building experience, matched with unparalleled contacts within the industry, enabling us to take ownership of the project from start to finish.
We undertake the entire scope of the extension project, meaning fewer things for you to worry about. We'll get all the necessary planning permission and paperwork organised before any construction begins.
While you may have an idea of what you want from the extension, we will help bring this vision to life. We design the new space to your exact requirements, and if there are no specifications in mind, we will make the best recommendations based on our own experiences. 
This is often where we start to draw on the experience of our extensive contact list, such as Steven James Allen Limited. We have worked with skilled local architect Steve Allen on many projects in Suffolk over the years. With an extensive track record of designing beautiful, yet functionable spaces, he is adept at creating and enhancing fantastic family homes. 
Once the construction is ready to begin, we assign appropriate tradesmen for each aspect of the project. This includes creating the foundations, brickwork, carpentry, plumbing, flooring, electrical, tiling, glazing, and decorating. You can see some examples of our recent extensions on our projects page.
If you would like to know more about our Suffolk extension services, please get in touch